This year, we welcome artist Nikki for her special exhibition at WABI-SABI "Dining with  Yamaguchi". This talented artist has won the 41st UOB Painting of the Year 2022 in Singapore.
About this Exhibition
We are pleased to announce a special exhibition for a limited period of time with the artist Nikki Yamaguchi, who also won the UOB Painting of the Year 2022.
Nikki's work is most famous for her colorful and energetic stokes, and the artist's use of color and her unique expressive style are very popular among art lovers. Her bright and vibrant paintings brings out positive feeling, liveliness and energy. The artist's bold expressiveness will sure make your heart skip a beat. Her unique style is robust and somewhat spontaneous, but within these expressions, there are glimpses of her delicate feelings in every detail that teleport the viewers into a world full of energy and vitality.
We are very honored to be able to exhibit a large number of her artworks at our restaurant. We hope you will enjoy your wine and food in a new atmosphere.
During the exhibition, WABI-SABI Dining 's very own Chef Terashima have also prepared a special lunch menu. We hope you will take this opportunity to enjoy this special lunch menu while enjoy the artwork firsthand.
| | |
| --- | --- |
| Exhibition Period | March 1, 2023 to the end of May |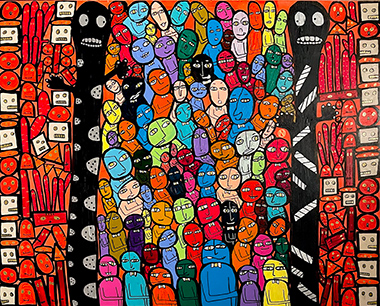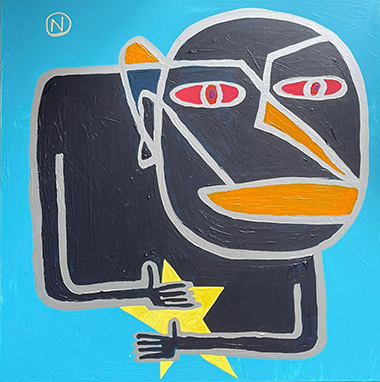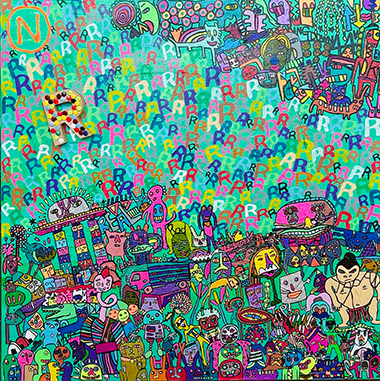 About the Lunch Event Schedule
The lunch event will be held over three days at WABI-SABI Dining. Ms. Nikki Yamaguchi herself will host the event to share more about her works, and we hope everyone can enjoy the event.
The lunch set menu is limited to 6 people on the 20th and 12 people each on both the 23rd and April 8th.
| | | |
| --- | --- | --- |
| March 20th | PM 0:00 to PM 3:00 | 6 PAX |
| March 23th | PM 0:00 to PM 3:00 | 12 PAX |
| April 10th | PM 6:00 to PM 9:00 | 12 PAX |
Lunch Menu
A set course with a choice of main dish and dessert at 40 SGD per person.
Menu
1. Salad
WABI-SABI Original Salad
2. Soup
Seasonal Potage Soup
3. Mains (Choice of one)
Hokkaido Uni cream Sauce Spaghetti
Wagyu meat sauce Spaghetti
Chicken leg Confit with roasted potatoes
Wagyu beef Stew ($10 supplement)
4. Desserts (Choice of one)
Bacha coffee Tiramisù
Burnt Cheese Cake
Pannacotta with mixed berries Sauce
5. Drink
Coffe / Tea
$40++ PER PERSON
Location
https://wabisabi-dining.com
207 River Valley Road #01-60 UE Square 238275
(Mohamed Sultan Rd side)
Call Us: +65-8126-2395 or WhatsApp
Inquiry about the event
This lunch event is only for Wabisabi Dining members and exhibition related parties. To attend the event or for more information or membership, please contact us through the inquiry form below.
Call Us: +65-8126-2395 or WhatsApp
Email: support@wabisabi-dining.com
Artist and Chef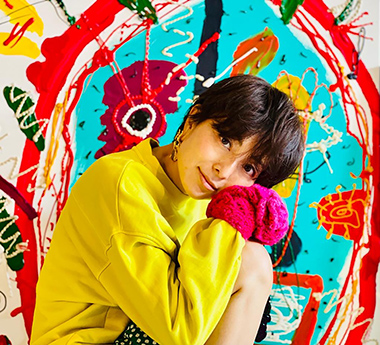 Nikki Yamaguchi
Artist
Nikki Yamaguchi (Born in 1982) spent most of her career as a TV personality and TV reporter in Japan since her childhood. Art and Painting is always her interest. Through her career, she traveled over 40 countries and it gave her passion and desire to express the way she feel by painting. She had some exhibitions in Japan, New Zealand and Yap island in Micronesia and is teaching children painting art class in Singapore. Since 2011, She is based in Singapore and is a mum of 6 kids.
Atsushi Terashima
Chef @ WABI-SABI Dining
Atsushi Terashima was born in Nagano, Japan in 1975, and moved to Tokyo at the age of 18. After graduating from college, he started at Italian restaurant "Osteria" in Roppongi at the age of 23, where he fell in love with Italian cuisine. After working at "Canoviano" in Daikanyama, he then decided to pursue his passion from the origin — Italy at the age of 26. After spending two years at the first 3-star "Don Alfonso" in southern Italy and the 2-star "Arnolfo" in Siena, he returned to Japan and opened his very own Italian restaurant "L'oasina" with his friend in Minami Aoyama. In 2019, he brought Japanese-pizza restaurant brand to Singapore, and then joined Wabisabi Dining as a head chef in 2021.